NY-based vlogger runs world's top K-food
NY-based v
logger
 runs world's top K-food YouTube channel
New York-based YouTuber who features Korean food recipes on her channel for viewers around the world is an online sensation with 3.5 million subscribers, a Korean media outlet reported on June 24. 

Emily Kim (Kim Gwang-sook), a native of Yeosu, Jeollanam-do Province, who launched the channel Maangchi in 2007, has uploaded about 370 videos in becoming the world's top YouTuber for K-food in the number of subscribers.

For example, her clip on making tongbaechu (whole cabbage) kimchi garnered more than 11 million views, while one on dakgangjeong (crunchy fried chicken) neared 11 million and another on tteokbokki (spicy rice cake) exceeded 9 million. She also published in 2015 a cookbook, Maangchi's Real Korean Cooking.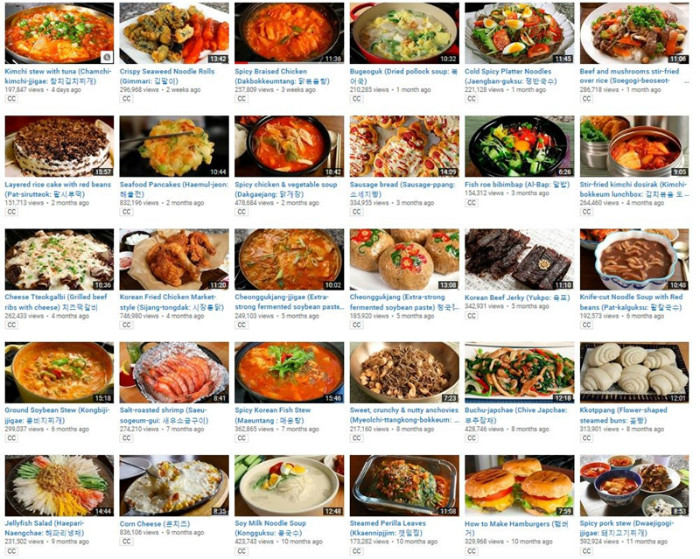 A major reason for her channel's popularity is that the videos are subtitled in English. Her fans worldwide voluntarily add subtitles so that her videos can reach more viewers. 
Kim immigrated to Canada in 2002 and her children are now grown, and this led to her addiction to online gaming. Her children advised her to start a YouTube channel, and her social networking career took off after she uploaded her first YouTube video in April 2007. 
In 2008, she moved to New York.
By Park Hye Ri and Lee Jihae 
Photos = Maangchi's YouTube channel.