The Cultural Heritage Administration (CHA) announced on March 4 that the interior of Myeongjeongjeon Hall at Changgyeonggung Palace and Injeongjeon Hall at Changdeokgung Palace in Seoul will be opened to the public in spring and autumn this year. 
The 
jeongjeon
 is the main hall of a palace where official and royal rituals and events were held such as a king's enthronement, congratulatory ceremonies, state examinations and royal receptions. The facility symbolized the king's power and authority during the Joseon Dynasty (1392-1910). 
The 
jeongjeon
's interior had been closed to the public to protect the building but will be opened to visitors under the watchful eye of security guards.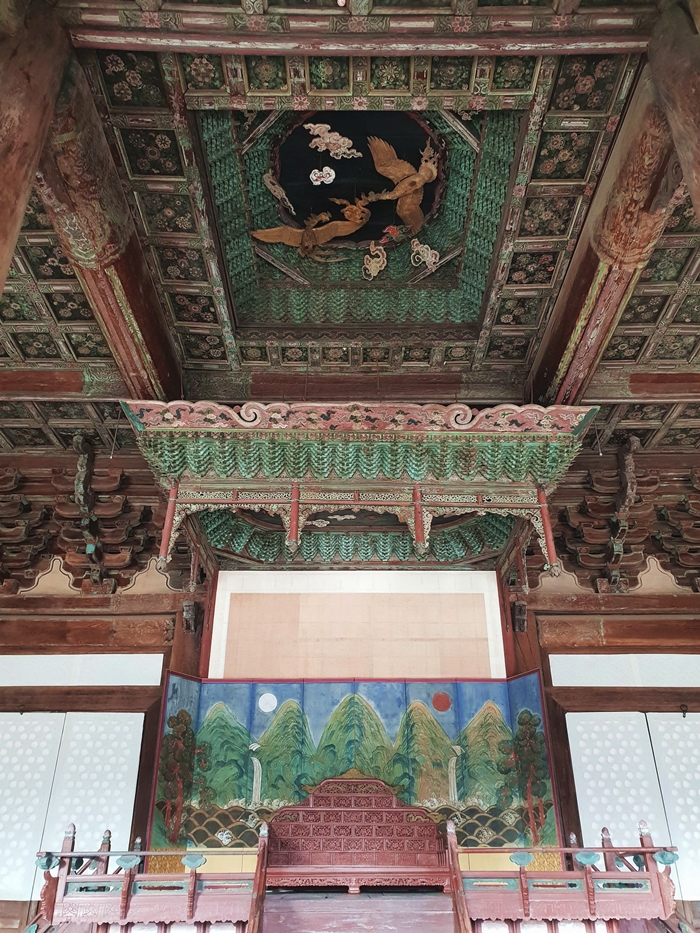 The interior of Myeongjeongjeon Hall at Changgyeonggung Palace will be opened to the public for the first time. The country's oldest jeongjeon shows an architectural style from the mid-Joseon Dynasty.

Tours of the facility will be offered 13 times a day from April 2 to May 31 in spring and from Oct. 2 to Nov. 29 in fall. Guided tours in English (11 a.m. and 4 p.m.), Japanese (10 a.m. and 2 p.m.) and Chinese (9:30 a.m. and 3 p.m.) are available. 

Tours of Injeongjeon Hall at Changdeokgung Palace will be offered four times a day every Wednesday and Saturday from March 6-30 and from Nov. 6-30. Participants of the tour conducted in English from 10:15 a.m. can join the first tour of Inejongjeon Hall that starts at 10:30 a.m.

The number of participants is limited to 30 per tour and registration is on a first-come, first-served basis. In case of rain, tours of Injeongjeon Hall will be canceled to protect its wooden floor but those of Myeongjeongjeon Hall will proceed because of its floor made of jeondol (mud bricks). The tour schedule, however, can change depending on circumstances so visitors should check before going.

A CHA source said, "We plan to open to the public in August the interior of Geunjeongjeon Hall, the main hall of Gyeongbokgung Palace," adding, "We wish to offer the opportunity to display our rich cultural heritage by opening the jeongjeon's interior." 

For more information, click the websites below. 

Changdeokgung Palace : www.cdg.go.kr
Changgyeonggung Palace : cgg.cha.go.kr

- km137426@korea.kr (https://bit.ly/2XO5Asu)
By Lee Kyoung Mi and Kim Hwaya 
Photos = Changgyeonggung on Twitter. ​